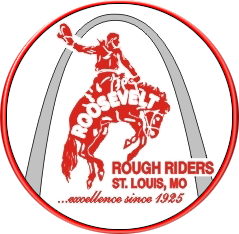 WELCOME


THIS IS THE WEBSITE OF THE ROOSEVELT HIGH SCHOOL ALUMNI ASSOCIATION. We have been in existence since 2003 following our goal of "Supporting school, faculty and students through our time, talent and treasure."
Want to know more ?  Click Here.
 OPEN FORUM FOR ALL ALUMNI
The Open Forum scheduled for 08 November, 2015, has been postponed.  Watch this page for any further  developments.

THE SPOTLIGHT IS  ON
IT'S COMING SOON !
BE PATIENT

ROOSEVELT  HIGH  MEMORABILIA
The various pieces of memorabilia that the Association has collected and stored
over the past twelve years has found a home. We have donated it to the school where it is now on display.  All the sweaters, pictures, Bwanas, etc. can be found in Room 23 (formerly 7). The room looks great and the display is really impressive.
Additional pictures of the room taken by our Jim Bennett  can be viewed in the PHOTOS page of this site. Details of how and when it is available for alumni to see in person is forthcoming. Visit here often for updates.
SERVE ON OUR WEBSITE COMMITTEE.    Looking for people with computer knowledge (Microsoft Word,Wordpress, and/or Publisher would be great). Want people who would speak for their own class eras, i.e.,60's, 70's, etc. Mainly we want fresh and new ideas. This could be you.  Interested? Write me (Don) at dtimberg@aol.com.
LATEST NEWS
Next Board Meeting -See REUNIONS AND EVENTS
NEW PLACE – Grand Glaize Branch Library, 1010 Meramec Station Road, Manchester, MO.
NEW DAY – Tuesday
Next Alumni Luncheon 10 February, 2016. See LUNCHEONS and POTPOURRI  pages.
FLASH:  Pictures of the All Class Reunion held this September 26th, past, are displayed in the PHOTOS page.
LUNCHEONS
All alumni are invited to join fellow alumni at our bi-monthly luncheons at the Royale Orleans Banquet Center. Luncheons are held on the second Wednesday of each even numbered month. See the Luncheon link under Reunions & Events for date and time, reservation form and directions.  This is a great opportunity to meet classmates and enjoy a great lunch.  All alumni, spouses and guests are welcome.  It is not necessary to be a paid member of the association to attend.
ALREADY A MEMBER? Please re-up. You might even want to consider a lifetime membership so you won't have to tie a string around your finger to remind you each year. See the MEMBERSHIP page for more details and where you may print an application form.
BWANA YEARBOOKS for sale. See POTPURRI page.
ROOSEVELT HIGH SCHOOL HALL OF FAME Clicking on "Hall of Fame" in the dropdown menu will lead to lists of paragraphs and photos of those classmates who have made major contributions in medicine, business, academics, athletics, etc.
ALUMNI OFFICERS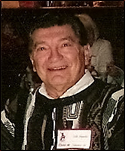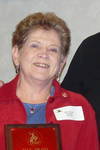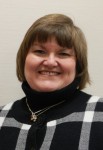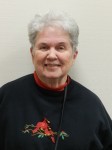 Committee Chairpersons