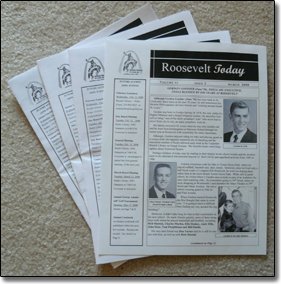 Our ten-page newsletter, Roosevelt Today, is published six times a year (Jan., Mar., May, July, Sept. and Nov.). The newsletter includes feature articles on former grads, listing of class contacts, class reunions and alumni events. In addition, it contains articles and photos about our luncheons (including luncheon reservation form) and our annual Trivia Night. Also included is a Get Well list and a list of classmates who have recently passed away. In addition, it contains achievements and accomplishments of our alumni.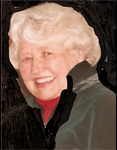 Our present staff of reporters who are responsible for all those excellent  articles include these talented individuals:
Editor  Joan Hildebrand Zobel
Lovette Hug Brown,
Cindy Watson Borisch,
Linda Gagel Hamburg,
Walter Hampe,
Mary Bowman Surdyke
Phyllis Moore West
Rita Potter Hile
all ably edited by the watchful eyes of Proof Reader, Dorothy Zeuner Wilhite
You can also learn of our latest Hall of Fame Inductees of whom we are so proud.
Keep up to date with the customary In Memoriam Page, Get Well List, Website report, Class Contacts and Events box and the October luncheon article with photos. The  luncheon reservation form and New Member List are included as usual.
The newsletter is sent to all paid members of the association. All alumni are encouraged to submit information  and photos, to the editor, Joan Zobel, at 636-230-7482 or e-mail at zohejo@sbcglobal.net
Last edited on 3, February 2017