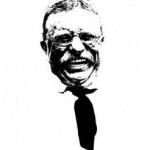 T.R. sez:  THIS PAGE IS FOR EVERYBODY……OR ANYBODY….. OR ANYTHING.   SUBMIT SOMETHING ! Send it on to Dean Daniels at (314) 973-4754 or drummr3@live.com.
HOW TO CONTACT US
Want to contact us  regarding anything; well, not everyt
hing. But we are making it easier for you by providing only one venue to do so; that being by using the simple form found on the CONTACT US page.
Let us hear from you.


HALL OF FAME CHAIRMAN
Former Hall of Fame Chairman Bill Dees has recently taken over this important committee again.
If you know of someone who should be nominated for our Hall of Fame, please contact Bill Dees at (573) 657-1142 or remrkabill @yahoo.com.

NEED SOMEONE TO SERVE ON OUR WEBSITE COMMITTEE. Looking for people with computer knowledge (Microsoft Word,Wordpress, Publisher would be great). Want people who would speak for their own class eras, i.e.,60's, 70's, etc. Mainly we want fresh and new ideas. This could be you. Interested? Write me Dean Daniels (314 973-4754 or drummr35@live.com
ALL ASPIRING WRITERS.
We need several new reporters for our alumni newsletter, Roosevelt Today.  Enthusiasm counts for more than literary skills.  You will be asked to interview classmates of various years (by phone, e-mail or sometimes in person).  You will be amazed at how much fun it is.  Please join our newsletter staff by contacting Jan Kniest at (314) 939-1446 or rooseveltnews2@gmail.com
Last edited on 22 May 2019