All Roosevelt graduating seniors are invited to submit a completed application form in accordance with the guidelines for consideration of a scholarship award by the RHS Alumni Association. The scholarship program offers two awards, an $10,000 and a $6,000 scholarship to a four year university or college.The Guidelines/Instructions and Application Form may be requested from Mr. Brian Kruger, RHS College Summit Program, or can be obtained by contacting  Heinz Zobel, Scholarship Chairman, at hejozo@sbcglobal.net or 636-230-7482.
2017 SCHOLARSHIP WINNERS: The alumni association has announced the 2017 scholarship  award reciepents.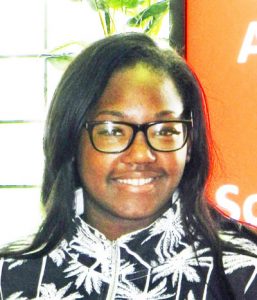 Joycalyn Madision has been awarded our $10,000 scholarship and will attend University of Kansas in Kansas City for a career in psychology.  She played soccer and volleyball and received outstanding student awards.  She has been on the school Honor Roll.  Jaycalyn has been a volunteer at St. Patrick's Center and worked at several restaurants.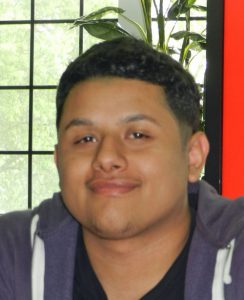 Jose Ruiz has been awarded our $6,000 scholarship and will  be attending Park University in Kansas City for a career in nursing.  He has completed a two year program in pre-respiratory therapy, was a member of the St. Louis Leaders program and Youth Business Institute.  Jose has also worked at several restaurants.
Currently we have six students enrolled at the University of Missouri in Columbia, Webster University, Webster Groves, Missouri, Park University, and University of Kansas in Kansas City.
One of the associations' primary goals is to assist the students with their education so they may achieve successful careers. In May 2003, more than 2,000 alumni came from all over the country to celebrate the 80th anniversary of the laying of the cornerstone for RHS. Underlying much of our joy and conversation, there were many statements about the excellent education we received and the varied successes many of us have achieved.
To view some of our more successful alumni see Hall of Fame page in this website.
The makeup of the student population has changed over the past several decades, with students from many ethnic backgrounds, so today's graduating seniors have to work harder to achieve their career goals. The association has developed a scholarship program to award financial aid in the form of scholarships to deserving seniors.
In May 2005, the association hosted the 80th anniversary celebration of the first graduating class of June 1925. When the doors opened, alumni wandered through the halls observing colorful student posters depicting the eight decades of world history during the 80 years of Roosevelt's history. Home rooms for each decade included memorabilia and photos.
The highlight of the day's events was the awarding of four alumni scholarships to graduating seniors. The top scholarship was named in honor of Fern deGreeff, our largest donor. Since 2005, our scholarship recipients have attended St. Louis University, University of Missouri, Lincoln University, University of Kentucky, Harris-Stowe College, Truman State University, Franklin College in Indiana, Murray State University, Newman University in Kansas, Lake Forest University, Webster University and Lawrence University in Wisconsin, .  They all are pursuing careers in engineering, medicine, pharmacy, business and education.
Our alumni have been very generous in their financial support of this program. All donations received for this program are tax deductible.  We wish to thank Gordon C. Goodier  (June '56), Betty J. (Richardson) Olscher  (Jan. '49) Estate, J. Joe Adjorjan (Jan '57), Mary Jane Carter (1937) Trust, and Virginia A. McDonald for their generous donations.
The scholarship committee and the alumni association thanks all of our alumni who have generously donated to our scholarship fund drive to continue the awarding of future scholarships, I think this says a great deal about the generosity of our alumni for giving back to Roosevelt in appreciation of all that was given to us.
Last edited on 29, June 2017